On 13 January 2022, local crypto company Welnance signed MoU with the Government of Laos for a joint feasibility study of the implementation of Blockchain applications and projects in the Lao PDR.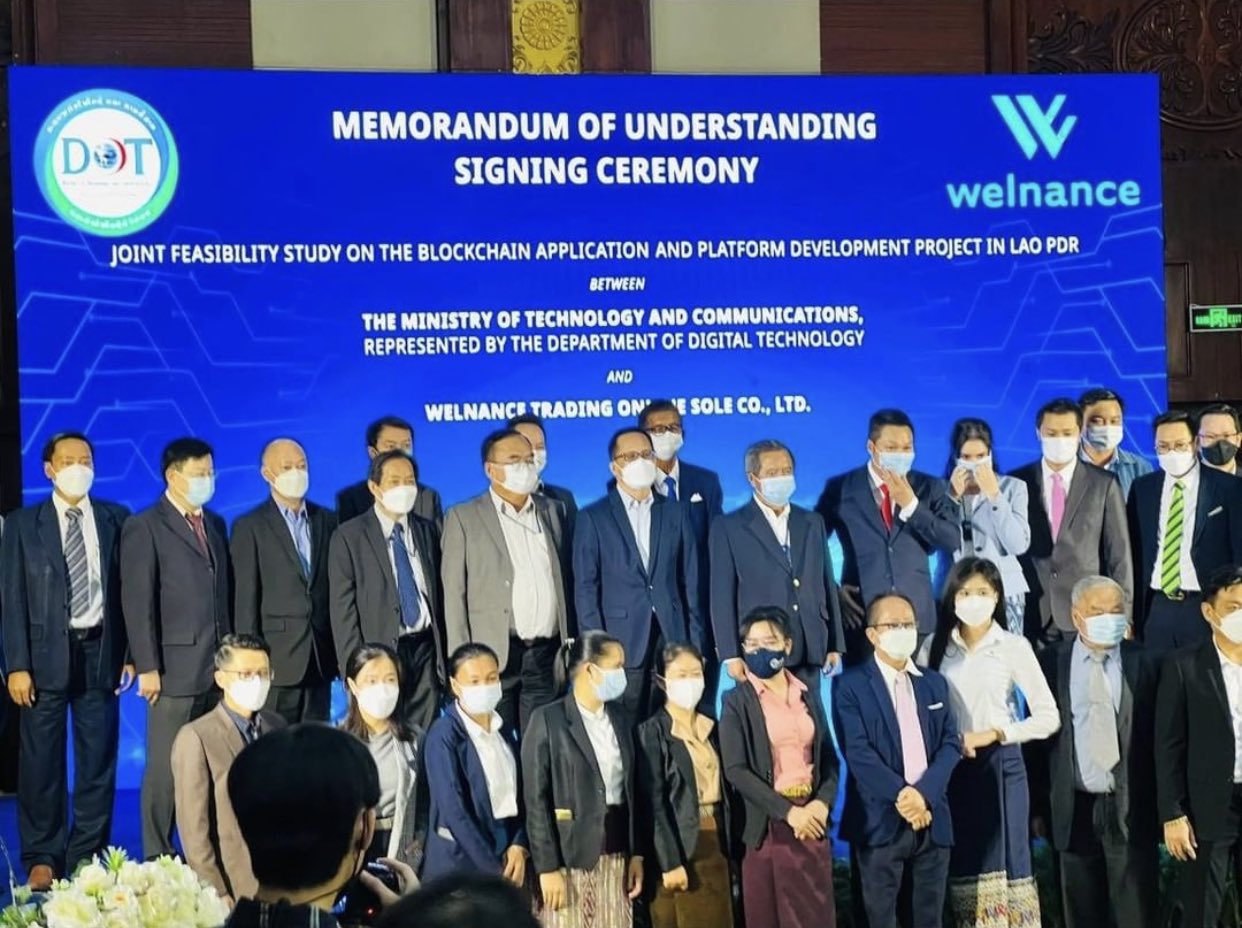 The MOU was signed with the DOT Department of Digital Technology under the Ministry of Technology and Telecommunications.
Welnance, a DeFi protocol built on Binance Smart Chain, is part of the Phousy Group. The company is one of the 6 companies that were authorized by the Lao government to experiment with the trading and mining of cryptocurrencies.
Welnance has plans to become a decentralized marketplace in Laos for borrowers and lenders. Welnance already released its own crypto token under Binance Smart Chain (BSC). Staking for the token is not yet available.
As per the last update from the Bank of Laos, Welnance service is limited for trial and experiment purposes. The local crypto company does not have a license to launch the commercial service yet.